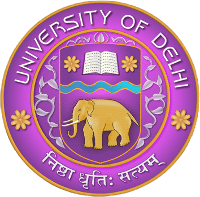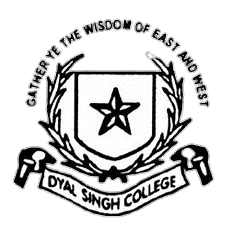 Academic Awards and Distinctions
---
Convener, Time Table Committee, Dyal Singh College for 2012-2013. Responsible for preparing time table for the college, for all departments and all courses. For ~ 2500 periods, ~220 faculty members. Time Table
Academic Secretary (Administration) Institute of Life Long Learning, University of Delhi (Sep. 2010 to April 2011). Responsibile for monitoring of e-content development and generation of monthly/quarterly status report
Fellow in Computer Science, Institute of Life Long Learning, University of Delhi (April 2010 to April 2011). Responsible for development of e-content (e-lesson, e-quiz, e-lecture) ILLL
Co-coordinator for launch and development of e-class, Institute of Life Long Learning, University of Delhi, in 2010. E-class allows creation of teacher and student group for interaction between a teacher and students of a class for the purposes of assignments, tests, quizzes etc.
Head of Department of Computer Science, Dyal Singh College, for more than 15 years. Responsible for the overall working of department like academics, equipment purchase, library purchases and cultural activities.
Coordinator, Practical Examinations for all courses, Nov. 2011, Dyal Singh College.
Course convener for Refresher course in Computer Science held in Nov-Dec 2009, conducted by CPDHE, Delhi University. Responsible for organizing refresher course for 3 weeks in Computer Science, attended by teachers of any Central University in India.
Member of Academic Bodies and Committees
---
Member, Board of Research Studies for Humanities, Delhi University, 2006-2010.
Member, Departmental Research Committee, Department of Computer Science, University of Delhi, 2006-2010.
On Panel of Examiners, GGSIP University, Delhi, till date.
On Panel of Observer for Evaluation Centres at GGSIP University, Delhi.
Life Member, Computer Society of India.
Member, World Academy of Science, Engineering and Technology Journal.
Member, Advisory Committee, 2nd National Conference, ETCSIT 2009.
Member, Standing Committee for monitoring policies of Govt.of India, SC/ST, Nov.90.
Literary, Cultural and Other Activities
---
Coach for Life Program - Part 1, Part II by Peter Reding, ICF Accredited, USA, Sep 2011 to Dec 2011.
Self-development and life skills course - Level I and II by Landmark Organization.
Read books related to self-development by authors like - Brian Weiss, Deepak Chopra, Robin Sharma, Rhonda Byrne, Edward De Bono, Stephen R.Covey, Thomas Friedman.
Read magazines - Harvard Business Review, Economist, CSI Communication, Communications of ACM.
Good presentation skills. Presented papers in International conferences. Received good comments and applause for presentation style, power point slides and colour coding scheme in power point slides.
Sincere, self-disciplined, loyal and hard working.
Path Not Travelled
---
Associate Professor in Comp. Sc. & Eng. at GGSIP University (main campus), July 2007.
Lecturer in Computer Science (Permanent) at IGNOU, Nov. 1989.
Asst. System Analyst at National Industrial Development Corporation Ltd. (NIDC), July 1988.
Campus Placement at IDM, Delhi, 1988.
MSc (Electronics) at South Campus, University of Delhi, 1985.
MSc (Physics) at IIT Delhi, 1985.